METRO supermarket – Electronic City
2013-12-13 at 12:20 pm
admin
It is getting exciting in Electronic City !  We are getting the some of the best supermarkets the city of Bangalore has to offer !
Recently the German supermarket chain METRO stores opened in Electronic City.  I was there on opening day and it was very exciting.  On opening day 12/12/13, there were plenty of curious customers.  METRO store also had some terrific opening offers on various range of products.
Since it was the opening there was tons of METRO service personnel from head quarters helping out customers.  They were also making a good pitch for lots of products.  They wanted smashing sales for the opening week of the new METRO store.
Even though the store was full,we had a pleasant experience did not stand in line for long at the cashier.  The store was well stocked with lots of discounts, fresh vegetables and meats.
Our Indigo Stripes service apartments are very close to the METRO stores and this becomes another advantage of staying in our apartments.
_Indi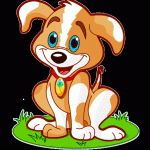 Leave a Reply