Relocating to India by NRI or Expatriates
2013-10-30 at 01:29 am
admin
Relocation is a dreaded word for anybody.  It is especially difficult when you are move from one country to India.  There are tons of things to worry about.  Mainly job, children's education and not the least where to stay ?
Indigo Stripes service apartments are a perfect place for staying while in transit. and on move  i.e when you make arrangements for your permanent home.  We are your home away from home.
Our apartments are located in the heart of the Bangalore's IT companies in electronic city.  Our apartments have excellent furnishings and is perfect match for your expectation of standards of living.
Trust me, I have relocated and  moved from outside to India.  We will lessen your burden in this stay.
_Indi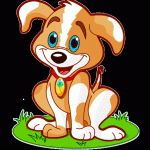 Leave a Reply